"Things That Go Bump" by R. Michael McWhorter:
Delightful Twist!
(Title LINK is English)
2014/USA/UR/Horror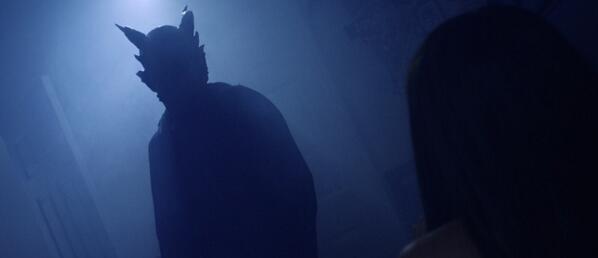 THINGS THAT GO BUMP -- After a long day of moving Megan prepares for her first nights sleep in her new apartment; unaware this place houses a dark secret. Now all that stands between her and a living nightmare is a solitary beam of light.
"What fun! Visually slick with a delightful twist. Well done!" - Clive Barker after watching "Things That Go Bump"
HQ Thoughts:

"Well, that was a pleasant surprise! R. Michael McWhorter of Tizzy Entertainment gave Weekend Horror the pleasure to present his short horror- Things That Go Bump for our audience to view and trust me when I say it has an awesome twist!
Horror shorts are a specialty in their own right only because the goal is to capture all of the elements of fear and/or disgust in a very short period of time and with a limited amount of dialogue. TTGB caught every bit of that including a bit of comedy and executed it amazingly!
As the summary states; Megan just moved into her own home and almost immediately she is bothered by a night demon that has something coming for him... Just watch!
We want to thank Mr. McWhorter & Tizzy Ent. for sharing!"