FRI

DAY- July 19th, 2013
"Gore galore- redeeming myself."
REC[2]:
Taking 'Quarantine' to the Next Level:
(Title LINK is in Spanish w/ English subtitles)
2009/Spain/R/Horror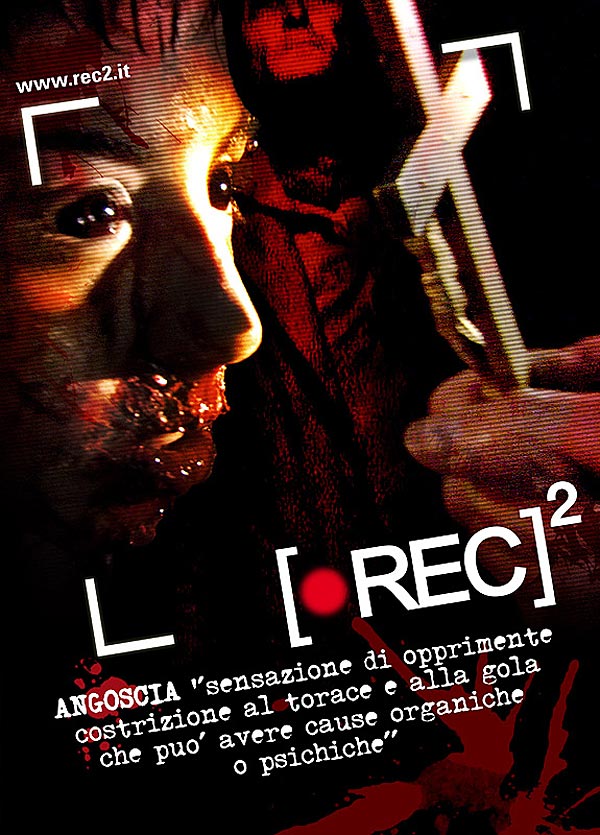 "The action continues from
[Rec]
, with the medical officer and a SWAT team outfitted with video cameras are sent into the sealed off apartment to control the situation.
" ~ REC[2] (2009)
HQ Thoughts:

"OK, now this is what I call a heart pounding, effective zombie film. Produced in Spain, the graphics and make-up effects are excellent.
This film is the 2nd installment to the film ([REC]) that inspired the American-jacked 'Quarantine' film, which is the exact same, shot by shot, so no need to blog it- you've probably already watched it. This follow-up is even better and more fulfilling than the first anyways.
It starts off EXACTLY where it ended; girl screaming, getting pulled into the darkness and SWAT coming to check what has come of this once thriving apartment building. The only difference here is that the director had room for originality and you get the full back story and a nasty ass view of the infected.
No one is off limits in the film. A breath of fresh air for zombie fans like myself and not to mention 3 is out and 4 is on the way... I will be watching."